TechCred Applications Open NOW, Closes November 30th, 2023
What is TechCred?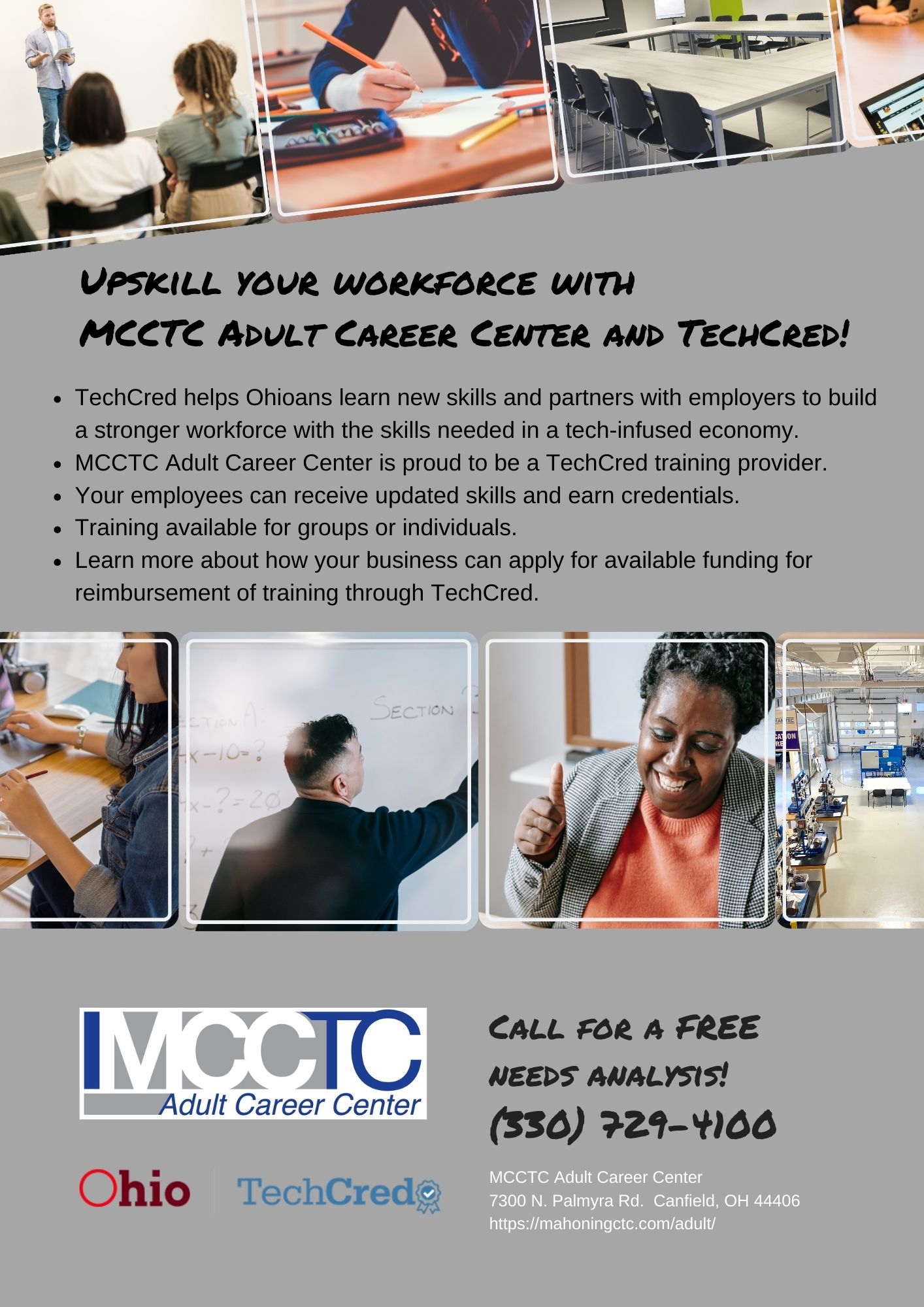 The Ohio TechCred program funds up to 20,000 technology-focused credentials. With MCCTC Adult Career Center as a training partner, employers will have access to numerous short-term, technology-focused, and industry-recognized credentials which qualify for funding by Ohio's TechCred program. In fact, employers can be reimbursed up to $2,000* in training costs once the employee has successfully completed a credential.
*$2,000 per employee, up to $30,000 total available per funding period.
MCCTC Adult Career Center offers numerous certificates which qualify for the TechCred program in the areas of:
Customized Training
Healthcare Technology
Manufacturing
Robotics/Automation
TechCred Credentials include:
Fanuc ArcTool Operation and Programming
FANUC HandlingTool Operation and Programming
MSSC-Certified Production Technician
GTAW Welding
Microsoft Excel (all versions)
Pipe Welding
Don't see what you're looking for?
Don't hesitate to ask. MCCTC Adult Career Center works closely with employers to develop and provide in-demand training.
TechCred helps Ohioans learn new skills and helps employers build a stronger workforce with the skills needed in a technology-infused economy.
Find out more! https://techcred.ohio.gov/home